Mercury Retrograde-The Aquarian Test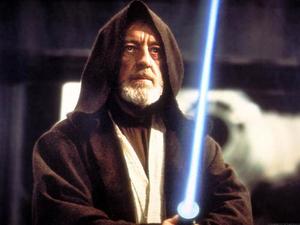 Mercury Retrograde 1* Aquarius to 14* Capricorn
January 5 Retrograde 2016 to January 25 2016
Mercury Retrograde 1* Aquarius to 14* Capricorn
January 5 Retrograde 2016 to January 25 2016
The new Mercury Retrograde beginning this December through January, brings you power. It carries the electric fire of the Aquarian standard to inspire us to push forward, create and manifest the next crucial part of your journey now. It is all about change and transformation, and about manifesting a higher way but there is a test it comes with.
The test is the ability to capture the message you could be given now, and it is in two areas.
Your personal self improvement- being shown what needs to change within yourself in order to reap all the benefits of this new you for your 2016 future, and

A global danger the world must wake up to, confront, change it and eliminate it, or it will warp the future blueprint.
Can we pass this test and become new and empowered?  Harness the Mercury in Aquarius square Mars in Scorpio as a charge of intention to release the change in your world
Be progressive now! Be transformers. Be advanced, awake and engaged! These are the Aquarian qualities calling to you this time. And as this planet moves seemingly backwards into Capricorn on January 5 for the rest of its cycle, the new blueprint and structure will be put into place for a more advanced life to take place, especially with its trine to Jupiter in Virgo, the protector of the alchemical release.
Mercury retrograde starting out in Aquarius, charges you with an impulse to become motivated to improve yourself, surroundings, family, life and life purpose.

It moves backwards into Capricorn for the rest of its journey, which is an earth sign, releasing the practical steps of materializing this improvement into your life all around you.

It is the first earth Mercury retro of 3 this year, expanding your ability to precipitate several mini-goals throughout 2016. ( Earth signs bring your ideal into the physical.)
So it all begins now. This planet can motivate, inspire, teach and charge you with a love/intelligence that penetrates your heart and frees you from old conditions and patterns. What is the pattern it is revealing to you now? This Mercury moving retro into Capricorn helps integrate the game plan for our next year's' cycle, powerfully, with conviction and faith. As we walk through 2016, more peaks of success and progress simply continue.
The next Mercury retrograde will again be in Earth-May 2016, and the third Mercury Retrograde again, in Earth-Virgo-September 2016.  The Mercury retrogrades we have ahead of us throughout this year, will bring practical accomplishments. It will build upon this progressive vision you are now seeing this December/January.
We are all entering a serious time in Earth's' journey of the necessity of some becoming shall we say, "Jedi". In other words, knowing how beautiful and powerful you really are to feel and think a pure ideal, and realize it in the physical matter world. It is not only for your own freedom and happiness, but to also bless the world.  To be masterful in any way you feel capable or inspired, with pure motive, is also the Test. It is the desire to improve yourself in order to advance the world into greater liberation from its dangers.  It doesn't matter the age, the situation, don't give up. This is the year of not accepting suppression and potentially sabotaging situations.
Be courageous and let's move forward making the changes one by one.  The first Mercury retro is on January 5 and actually stations at 1* Aquarius, then soon retrogrades to 29* Capricorn to 14* Capricorn all of January 2016.  Even though Aquarius is the sign it turns retrograde in, Capricorn is the prominent sign it retrogrades through for the rest of January 2016. It assists with your inspiration to bring a bigger picture of your blueprint into your life. All the steps will start unfolding before you.
Whatever you want to achieve, and wherever you are at in your life, Mercury at 1* Aquarius stimulates your vision to want and believe you can have the change. It then quickly moves into Capricorn with the blueprint to follow. Beginning December 15, it should increase intensity by January 5, and continues with the plan throughout January 2016. When it is stationary on January 5, Mercury makes a hard aspect to Mars in Scorpio. It is called a square.
Mars in Scorpio square Mercury retrograde in Aquarius, is encouraging the liberation from some kind of sabotage.
Theme One-Personal
A sacrifice of some kind might need to be made, in order to allow the more advanced energy to take hold. We need to allow the space or room for this new idea to unfold.  The sacrifices could be old personality behavior patterns and routines. You might be alerted now, to see something specific in your life or within yourself, and know it's time to change it.  Smart ideas might inspire you also, with finances. It helps you produce more progress in your work, business, relationships within work, your vision to be more free. It can get you thinking about new things you need to do to experience progress.
This theme is also about facing an undesirable reality, and it might even be about danger. Facing danger in the world, but also any danger you might need to remove from your own life.  Could it be health and diet danger if things don't turn around? What about financial danger? Or psychological mental health and wellbeing danger? Face the toxic situation and decide to kick it out the door.  Whatever your situation, the Mercury is simply showing you what the change should be, and face ( square) the danger or the sabotaging situation and contemplate its removal or transformation.
Mercury in the sign of the Alchemist,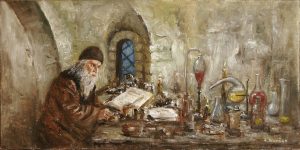 and has the power to transform and transmute the Mars that it is in square with.  An affirmation sending fire and light, love and intention for change, into any given undesirable situation, daily can do wonders. And because Aquarius is the sign of change and transformation, we want to visualize the vibrant color Violet, Purple and Amethyst all around you. See it moving outward from your mind, into a visual picture of your undesirable situation. As this visualization goes out from you, while giving this affirmation, see all things challenging your world, transform into truth and the perfect blueprint. Visualize peace and cooperation. Honesty and love replacing the knot.
The Affirmation:
"My own Beloved I Am Presence, release the fire of change into my situation which appears stuck and old, problematic and hopeless. Release the fire into ___________________________________and quickly with the speed of light, transform this shadowy situation with your love. I Am accepting the reality of perfection and hope, empowerment and success into the situation of _________________. It is now beginning to change, and all people involved are transformed by the love and power of this higher quality of truth everywhere. I now call for the most perfect ______________________ to come into reality now, and I accept this done this hour in full power, amen.""
Conclude our affirmation with "according to the highest perfection possible."
Conflicts with others might be part of this Mercury aspect and with the old way and requires an adjustment.
The rest of Mercury Retrograde for you, would be about practicing a routine to reconstruct your new life, so don't forget to write down your revelations in a special place, and your affirmation daily to truly see this new idea happen for you. Keep it up, you are building a new habit of living in some important way, and that will be its transit through the sign of Capricorn, the architect of the signs.
Theme Two-Global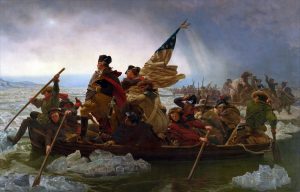 Now the danger of Mars takes on a more plausible threat. Globally, the positive vision for this Mercury retrograde is facing the truth. Transformation and courageous action to improve any situation, full on.  It is a unity of souls resonating together with the desire for transformation and change on our planet. Acceleration into a higher peace, progress, liberation. However, we have a great danger.   Specific global activities at this time, could be facing crisis. Intelligent action is needed to be taken to deal with these problems.
This is all part of the square. Globally, it could release a boost that will inspire the world in numerous locations, organizations, and within humanitarian influential people to implement ingenious strategies to alter the world into a higher pattern of Aquarian ideals for humanity.  Aquarius will enlighten everyone of the Mars in Scorpio square. When Mars is in Scorpio in your birth chart, you could have experienced compromising situations, hurt, humiliation, fear and possible danger especially when young, depending on what planet it is square with. Mars in Scorpio in this planetary situation is a Trojan horse that is trying to sneak all the way through the gate and destroy a progressive idea, place, situation, people, activity. We have our hands full.  Positive influential individuals on the planet have abilities to alter the direction of our future, and are inspired now to challenge the sabotaging situations, but they need our fire also. They could be more able to engage in effective humanitarian transparency and motivate a new blueprint into the physical, especially during January 2016.
Will there be a new trust in the maturity and strength of others who have the knowledge and mastery to implement progressive change?  A series of key information is revealed. It will be laid out and a gathering together of hearts to discuss a mutual problem causes the world to unite in a concerted effort to resolve the situations.
Is there one major situation all could agree must be faced? Or several crisis requiring emergency attention?   With the Mars in Scorpio in a square, there is an explosive and unpredictable danger in the air. From the moment Mercury conjoins Pluto, from December 19-January 23 2016, we are on high alert for a series of powerful posturing that must be made in order to roll back the dangers.  The informational areas of the world in one way could be targeted. At the same time, they will crack down on many of the serious dangers about to occur.  Another affirmation is needed to defuse dangerous attacks of any kind, and transmute any attempt for groups or individuals to disrupt society..
"Beloved Archangels, I call to you now to surround my nation, cities, my towns and neighborhoods with dazzling Blue Lightning shields. Keep these impenetrable shields of protection around every constructive person, place or activity and expose all potential dangers quickly. Remove all people, devices, microbes, toxins, poisons, and activities which hold the potential of harming life and disrupting society in any way from our world, now. Sleuth out all dangerous groups, devices, technology, microbiological weapons. Shield us from individuals infiltrating organizations groups and departments in any possible way coming as a Trojan Horse strategy, before any dangerous event occurs, I thank you and accept this done in full power, amen."
With the positive aspect of Mars in Scorpio powerfully activating the information planet Mercury retrograde, I would think massive plans and facts could be revealed, exposed in every way during December and January bringing out into the open, attempted attacks. The purpose then of the Mercury Retrograde, is an accelerated use advanced communication technology to locate hidden (Scorpio) dangerous agendas about to unfold upon the population during this time. It would not only stop anything from happening, but lead to the cause and core behind these numerous locations of sabotaging activities.
Back to your personal life:
This Mercury retrograde, whether personal or globally viewed, is to bring truth rapidly into your situation, to stop a potentially sabotaging thing from occurring, and how do we do this? It takes courage to face it, and change it. Accept the reality of the Mercurian facts, and address them one by one, step by step. Lay it all out, and make a plan. Remember! You have the entire 2016, with 2 more Mercury retros in Earth Signs, to help you succeed in all those steps. It might be a small situation, but annoying. You can see how globally, this first step in December/January could be a big one.
Let's give these affirmations, and visualize tremendous divine intercession and walls of blue fire and light surrounding you, your cities, homes and countries, whether facilities, energy centers,constructive businesses, transportation, internet and all forms of food, water, medicine and health facilities. Protect with mighty walls of light, the schools, and all major public places.  Visualize also these shields all around you and your projects, your family and loved ones. Be progressive now! Be transformers of a world, your world and the planet. Be advanced, awake and engaged! Visualize, move forward, plan and see the results. Keep a diary of your ideas, actions and success throughout the year. Be courageous and let's make the changes one by one.  
Vondir  "God bless and keep and speed you on your way"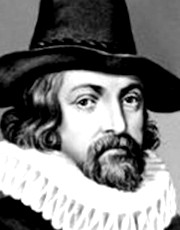 Christine Barrere     www.starfires.com         sirius@starfires.com   
Tags january mercury retrogrademercury in aquariusMercury retrograde
You may also like...
SIgn Up For Our Newsletter!