When the Rulebook Changed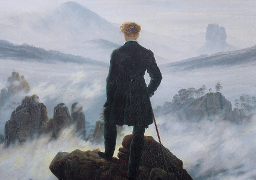 Originally Published June 2010
I know times are difficult…..
In doing research for the 2012, an interesting website which technically describing the Earth Axis, the Sun, etc…reaching the critical position of crossing over the Galactic rift on 1998, not 2012, however, it states that the Mayans and those near the equator, were accurate in their assessment that 2012 marked the point where the Sun and our axis crosses over the galactic rift from their position, officially moving energetically our world onto the other side. Thus creating a NEW SUN.
The reason I find this so fascinating, is because in 1998 spring, I and many many others, began to feel the world had changed. It wasn't the same feeling anymore, in fact it was an atmosphere of doom we were combating daily. Many odd things happened that year so if you could point the finger at the one thing responsible for that harsh vibration we had just entered into, I think I might be onto it. It's too delicate and touchy however to talk about that thing. Anyway,
I wanted to share that our world has changed since 1998, not just us sensing it, but possibly astronomically. Yes, Astronomically, scientifically it could be a reference point where we began all of us, entering into the "three days of darkness" cycle…which actually is taking 14 years. 14 stations of the cross.
It makes sense.
So as a community of lightbearers, we have been sort of forced into a kind of training for warriorship since then. It has been very hard, and I believe the halfway point was 2006. It was at that point, we no longer expected the happy carefree feelings to come back, which had been so frequently taken for granted prior to 1998.
The world needed to get cleaned up, and a huge darkness had spilled into all levels, Etheric, Mental, Emotional, and Physical. We were not prepared for handling it, and had to learn. Learning to develop the emotional stability under such stress, and the mental focus and concentration, regardless of the astral projections upon one's mind, was the most difficult part of this cycle.
We had to learn to A: Not take it personal; just because you are feeling this awful darkness doesn't mean something bad is going to happen to you personally, as it may have prior to 1998. That took some getting used to!
B. New spiritual tools, techniques, meditations, and a seriousness of spiritual professional and emotional mental disciplines and goals and focus had to be developed.
C. It was getting the Earth and all of us ready for 2012.
Now we are just about ready I feel. We have become Warriors. We're ready to pass through this amazing love and power, and light, and make the calls and prayers for the Country to pass through it, and be free also. We had to carve the way with our very own bodies. We have 2 1/2 years left, and it will be like the declaration of our independence, setting the blueprint for the new decade ahead.
You may also like...
SIgn Up For Our Newsletter!