StarChart Report for 2019

PEOPLE ARE IMPORTANT
AN OBVIOUS STATEMENT

"Of course people are important! Are you kidding? "
YET, HOW MANY TIMES DO WE NEGLECT, DE-VALUE OR DISMISS PEOPLE & OURSELVES?  
By capturing each year's Blueprint Theme, you can zero in on not only your own value of your time and energy but also those around you. Realizing everyone has their tasks, and these tasks very well could be influenced by these Higher Matrices each year, allows us to respect others' cycles, responsibilities, needs and agendas, AND can allow you to see more clearly, your own.

Life is moving sooo fast, a helpful reminder to slow down is needed now. Let's focus on:
What is my priority right now
Why do I feel stuck?
"You'll be needing these, girl"…and so I began reading, and reading. It didn't take long to realize I had an invaluable MAP IN MY HANDS, FINALLY! I want to share with you, what I learned about people, and life, and getting clear with your own Treasure Map in Life. But actually, It's really a Starmap.

I found a tool which provided information and a formula to assist me in relating to people so much better. I also realized my potential from this map. My mind became constantly ILLUMINATED.

It all made so much sense! I rapidly grew and bypassed massive social awkwardness and anxiety, most of us experience in those school years.

I shifted my perception, from defense mode to empowerment. I had a personal compass to help me navigate my way.    
THE THEME OF EACH YEAR CAN BRING TO US HIGH FOCUS, CLARITY AND SHIFT OUR PERCEPTION FROM SCATTERED TO BEING SHARP AND PRODUCTIVE
Understanding cycles, yearly Blueprints along with your own life purpose and Forecast Cycles, seems to make so much sense to me, why wouldn't anyone want that?
WE ARE IMPORTANT AND IMPACT EVERYTHING AROUND US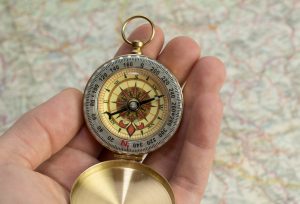 Marco Verch ( image credits)
The Report can help you to capture the powerful ideals in 2019. It includes:
The main theme for 2019
Deep explanations of particular cycles are to be found IN THE REPORT.
Special cycles which soften our lives
Incentive to push ourselves to reach a bit higher and get unfrozen
How the 2019 theme influences each of the 12 Zodiac Sun Signs
Exercises, questions, introspective prompting
Important warnings regarding boundaries, good judgment, making hard choices this year.

Remember, you have more inside of you, your Essence, your Spirit and True Identity, than you even know. YOU are the real commodity on Earth  ( a peculiar kind of warfare ) forces are fighting over.

Included, some adult homework for MOTIVATION
Also, descriptions and themes for 2019, broken down into plain English….( versus AstroBabble.)  These insights help by giving you the advantage over the  puzzles in your life.You will get these in your Report, but hang on, more run on stories first.
IMAGINE IF YOU HAD IN YOUR HANDS….
Advanced Survival Tools
"What are the advantages of using a report like this one? "
Well, if you are new or semi-new to What Astrology Can Do For You..this report is an intro to getting used to a cornucopia of tools you can have to NAVIGATE SO MUCH BETTER.  Because…you ARE important.
WITH ASTROLOGY YOU CAN…
Gird yourself up with the following special powers:
" What does the next 12 months look like for me, good ? Challenging ?

" My boss put me on a project with a new co-worker, I sense trouble, what does the chart say?"

" Must check out best times for employment, raises, promotions, career breakthroughs,




I think I'm on shaky ground at work.. when can I get out? I need a change."

"What's going on in my relationship with [          ] and when will it normalize again?….Should I be concerned? "

" When and how can I feel physically / emotionally better?"

"What are my transit cycles for this year, I need to plan my ( business, travels, school, vacations, etc..)
People's lives are tremendously valuable.
Being able to reach one's' potential, grow, fulfill a life purpose, help others succeed and basically stay alive and healthy as long as one can…..is key. Astrology is like….
 Possessing A Cosmic Compass

During difficult times, I also use astrology as a method for Secret Spy work, sleuthing out undercurrents of strangeness going on in the world, or in my family, ( most helpful)..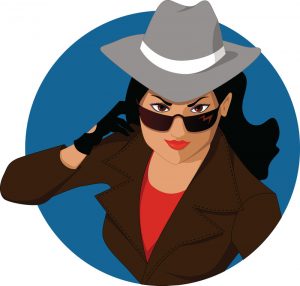 Once the astro cycle has been pinpointed, using unconventional secret advanced weapons i.e. transits ( planets positions in the sky at a particular time,)  scoping out cosmic themes, potential traps or dangers uncovered, one can formulate the antidote required to break through the interference.
Serious laser like clarity identifying the heart of an issue along with a variety of useful techniques can be deployed to get safely back on track again. recovering one's sure footing on the right path.
Reasons you might consider needing secret weapons?  Random life upsets and trickery require more than just being a good person in the 21st Century.  Consider it crucial for people like us. ( We're a different kind), to possess superior techniques, tools and methods to accomplish things and avoid acquiring PTSD or other body/mind/nervous system disturbances. (STRESS)
We want the upper hand against all sorts of interference in order to:
Obtain an advantage over confusion, cut through and feel we've accomplished something
Be fully prepared, know what's going on and of course.
Handle invisible enemies.
Keep our joy
Be ready with some helpful predictive abilities
It's like packing special equipment for a journey through the wilderness.
You can Access your Free Report Here, and read this long story later.
Continuing….
Why do we want this advantage? We know we need special powers to succeed in our missions.  ( Yes you have a mission, and you can find that out also in your Natal Chart.)  It's an intuitive thing, but normal for us to know this. We all feel it inside. We don't talk about it with just any ole person either, but we know who is in that club with us, of getting it, that we have a purpose club. Hence, the amazing use of astrological weaponry skills gives us the higher ground.
BUT SERIOUSLY…..
CONSIDER HAVING IN YOUR HANDS THE FOLLOWING TOOLS….(available at Starfires Astrological Services)
KNOW THYSELF- YOUR BIRTH CHART
Your Divine purpose
Karmic assignments, handicaps and how to overcome them
The secret self, your 6th house cusp, your natural inner tendencies
The Higher Self's role and priority for self
Most important role you have taken on in this life
What NOT TO DO, BE LIKE, PUT ENERGY INTO..THE KARMIC CHART, but seems so right to do this or be like this, but

how come

it never gets me to where I want to be? !
Talents  you possess unrecognized or dismissed..
The challenges within you face

WHAT'S GOING ON?    YOUR PERSONAL FORECAST
To become aware of an astro cycle during a particular moment in time, puts the power in your hands to avoid conflicts and stress.
When is a great time to get a job
When should I move, buy/sell my home
What is happening for me this year
How can I take advantage of good cycles for my business
When should I get married?.  .and more..

Begin to exercise an expansive view of your potential. This is one kind of map you can use, for free, to assist in your navigation. (special  tools included)
AN ATMOSPHERE OF CHANGE CAN OCCUR

PEOPLE HAVE POWER AND CAN ALTER THE WORLD
FREE WILL TO CHOOSE AND CHANGE
Wouldn't it be helpful to Identify special periods in our lives, when they begin, when we're in the biggest "swell", and when it is over, what to expect and why would one be receiving such a cycle, how can one best use it, what do you want to do with THIS YEAR…? ..is capturing the essence of things, like being given a gift to determine outcome. Throw the "fate" mystique out.

The reason I do this work? I want "us" to make it. Make it where? Go up in frequency and cut ourselves free from being subjected to limitation. I know every person has a blueprint to follow, and "things" get in the way. Humanity as a whole,  human kind living on A PLANET, HAS A BLUEPRINT. The 2019 report is like a BLUEPRINT for us to use, to navigate through this year and make it clear.
EARTH IS INCREDIBLY COMPLICATED
No other place has such a convergence of races, evolution, purposes, karmic entanglements to unravel and resolve, blessings, opportunities to ascend higher, and the ability to acquire gifts and powers for good, even disentangle from dark intentions of other forces and set self and others' free, forever.

Everything is not always predetermined.
There are methods to raise oneself up higher to reach more freedom.  I think you would agree, shifts of perception, attitudes, gaining wisdom about a thing, a person or a truth alters outcomes. These are magical moments and can be seen as KEY TOOLS  against heavy energies who would desire to keep us entrapped in limitation.
Here is a map, with special tools for helping with some of these issues.

In the report, I bring out the antidotes against helplessness, apathy, and  false peace and acceptance of things as they are.  I desire the most constructive outcomes, and I am a detective inside, a person who wants to overcome and keep my family, friends and world of HUMANS like you and me, safe and succeed in whatever we came to do.
The tools get us where we're supposed to be, and then keep us on track.
Sometimes apathy and surrendering to fate puts one in a passive attitude. People just don't know what to do to change their perception and get their power back,they've had no experience or example as to how to rise above it, It's easy to submit to apathy.
" What does it matter, it would've happened anyway, regardless if I knew or not."
Using effective tools to help mitigate these cycles make the difference..only a few would be:
Prayers
Fasting
Affirmations and powerful calling down intercession
Contemplation ( clear intentions) used with meaningful visualizations
Service to others, Selfless Acts

and most importantly, knowing the cycle brings the power and motivation to overcome it!
These tools can burn up harsh astrology cycles.
This Report reminds us we have power and we matter.   Inside you will find…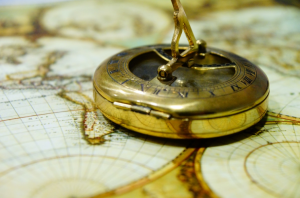 Incentive to push ourselves to reach a bit higher and get unfrozen

How the 2019 theme influences each of the 12 Zodiac Sun Signs

Exercises and introspective promptings

Important warnings regarding boundaries, making better choices this year.
You have more power inside of you, your Essence, your Spirit than you even know. Density clouds our awareness of this power but this is the real commodity on Earth certain forces are fighting over, YOU.  I can't emphasize this enough…so…

Claim your unique Alchemy of Change
SIgn Up For Our Newsletter!