Aries 2017-2019 Forecast
Aries 2017-2019 Forecast
$19.98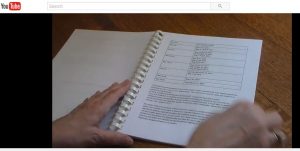 Look Inside the Sun Sign Forecast Here
Digital Download right to your inbox upon purchase. Updated Revised June 8 2017
Hello Aries- Your Aries Book is 50 some pages and a digital book for you to download. In addition to containing many insights into your own power potential, major cycles to your Sun, are all Mercury Retrogrades, their dates of retrograde, the Solar Eclipses, Lunar Eclipses, which truly should be flagged as caution date; every Mars transit and its impact on your Sun, either energizing or stressing, and much more. I wrote this book for you to have some sense of where you are at this time of your life, and giving some tips, affirmations and lots of love for your comfort. Enjoy!  Christine
Save
Save
Save
Save
Save
Save
Save
Save
Save
Save
Save
Save
Save
Save
Description
New Aries updated Forecast Report from 2017 – 2019, is ready to download onto your tablet, phone or computer! This report includes:
All Major Planetary aspects transiting Your Sun Sign for 2017-2018, and many through 2019, and some 2020. These cycles give you an understanding of the major themes you are going through, such as positive empowering dates to receive favors, trust your collaborations, meetings or job interview, open flow of positive energies and uplifting periods which could also help you make better travel and event timing, clarity as to why certain situations are coming to an end or are challenged, and take action moments for riding certain cycles to a better outcome.
Overview of the overall theme for the next few years.
Theme video personalized for your specific Sun Sign, each 15-25 minutes long. I was inspired to create this for you, to play in your free moments, as a reminder of what you can focus on, count on, and what to navigate around. It is meant to inspire you and keep you clear and focused. ( 2017-2019 Video will be uploaded soon as of May 2017, and an updated eBook will be emailed to your inbox as soon as it is finished.)

Affirmations-Specific affirmations for your Sun Sign's cycles.  These affirmations are for your cycles iin order to either take better advantage of the good ones, or negate and transmute the harsh ones. 
Inspiring Musical Meditation for Aries All Mars transits with dates up through December 2018.  (" Why would I want these?" You want to know your Mars cycles so you are not caught off guard with an aggressive conversation cycle, chaotic cycle, a boost of energy and productivity cycle or possible interference defensive driving, careful while camping, rush hour driving or handling sharp objects, cycle.) 
All Mercury Retrograde cycles up through December 2018 and how they affect you. Dates, beginning and ending, plus descriptions of what their themes are, degrees and signs they are in.
Venus Retrograde in March/April 2017 and Venus Retro October 2018

Mars retrograde, 2017 and 2019 (Energizing cycles to your Aries life, and some red flags to watch out for.)

All Eclipses, Solar and Lunar, their dates and signs, and how they impact your own Sun Sign Your Sun Sign Cosmic Worksheet.  Additional goodies include,  videos, lectures or documents to bring to you information that can assist in this wonderful epic journey called your life.  Am I missing anything? 45-60 some pages for each report, ( I loved putting a HUGE amount of work into these reports, thinking about all my Aries friends and clients and what they would want to know about themselves and their years ahead.)  Comments and questions welcome, please email me at sirius@starfires.com.  ENJOY!