Gemini Forecast 2017-2019
Gemini Forecast 2017-2019
$19.98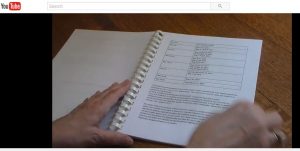 Go Inside and See the Sun Sign Forecast Here
55 some pages of helpful guidance offering you themes for the next few years, to help you ride the success waves of your astrology cycles, and navigating around some challenges.  The report is designed to encouraging you to take advantage of the most positive cycles you won't want to miss. Includes inspiring Gemini Motivational Video created just for you, a musical meditation, and worksheet for your contemplation and so much more. Much hard work has gone into these individualized reports, covering every major transiting planet to your Sun Sign, with dates of entry, exit and most intense cycles. Understanding what being a Gemini means and making good decisions is all part of that Gemini Mind we all love about you.  Something you can come back to again and again throughout the next few years for a reminder, you don't want to be in the dark!

Save
Save
Save
Save
Save
Save
Save
Save
Description
Thank you! for checking out the Gemini Forecast Reports. The Gemini Report for 2017-2019 includes:
Personalized affirmations for your empowerment and counteracting harsh cycles you might run into here and there!
A meditation Music which is chosen for your theme for the next two years.
An introductory Video with inspirational message just for you.
Contains 50 some pages filled with transit reports on what is coming up in the next two years specifically for your Sun Sign
Mercury Retrogrades and explanations
Events affecting your Sun from Pluto, Neptune, Uranus, Saturn and Jupiter.
All Mars transits with the exact dates,( especially the Mars Retrograde cycle in spring of 2018 in Aquarius and the Venus Retro October 2018 in Scorpio)

A fun worksheet created for you to get "in tune" with your powerful theme for this cycle, so you don't waste any time. I know you'll love it!