Leo 2018 – 2021 Forecast
Leo 2018 – 2021 Forecast
$19.98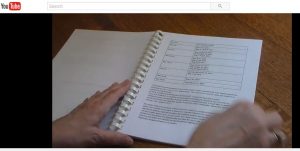 Go Inside To See the Sun Sign Forecast Here
60 page downloadable report supporting you throughout the next few years towards a stronger clarity, vision and sense of purpose. These pages are filled with so much love ( and hard work!) to provide for you affirmations to counteract negative astrological cycles that are all dated and described,, enriched with musical meditations picked for your heart expansion and fun side of your nature, a worksheet to get you thinking about how precious your time and creative energy is, and so may other items described in more detail below.  Every cycle means something unique, and as you read through these pages, you can take in the meaning of your next cycles and prepare. It is fun to look forward to positive things to come, give the powerful affirmations, and listen to your inspirational video made just for Leos. Enjoy!
Description
Leo's Forecast report for 2018-2021 includes:
The Report for your Sun meant to inspire, love you, validate your talents and special qualities, and keep you from being in the dark.
Meditation Music

Special Affirmation for Leos to navigate through their challenges

A powerful Meditation Visualization created just for Leo

Contains 60 pages of major transiting planets in relation to your Sun Sign such as

Pluto, Neptune, Uranus, Saturn, Jupiter transits all to your Sun Sign from 2018 – 2021, matching the day you were born;;

All Mercury Retrogrades from 2018 – 2021 December

Mars transits-All 2018 – 2021


Eclipses Solar and Lunar

The Venus Retrograde and your Good Fortune and Love period

A Fun Worksheet created just for you to prioritize your next two years' goals.

Mars Retro in Aries in 2021

60 pages of cycles for you to be aware of for your next two year theme. This Report Forecast can enhance any Leo's life a bit, by providing a clear path having quality of life.