Mars Retrograde, Uranus and Pole Shifts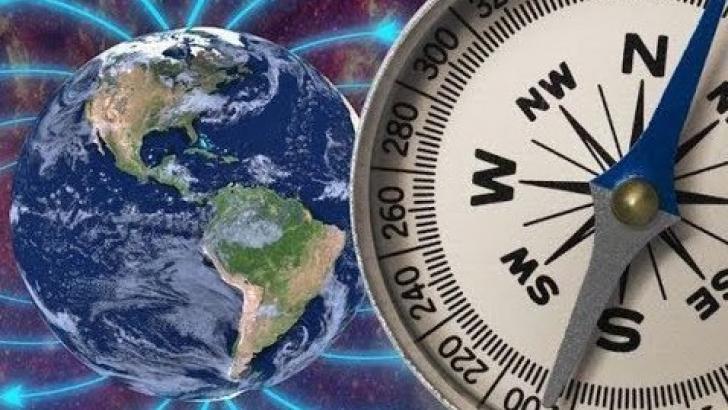 Once every 7-8 years Uranus moves from one zodiac sign to a new one.
Uranus is the planet of change, acceleration of events, shifts and futuristic triggers.
This planet is amazingly powerful when it changes signs, and/or connects with another planet in the sky in a very tight angle or in our own birth charts. We can expect a strong shift in the winds of destiny.
This May 10 -21, 2018, Peaking May 15 – Uranus moves from Aries since 2011, to Taurus.
This change will alter the moods of people, trigger psychological, emotional and physical states of people, could create big transitions with anything related to the sign of Taurus, which includes earth Geo-physical conditions, and money.
At the same time, ( May 2018), Mars begins to slow down in the heavens, turning retrograde on June 26 2018, but as soon as it moves into the zodiac sign it will turn retrograde in, which is also on May 10- August 6 2018, Peaking June 26, the behavior of Mars upon the earth intensifies. Everyone knows, Mars is the planet of aggression, motivation, instigation and action. It is a trigger planet. It triggers wars, fights, change, shifts in attitudes, postures and narratives.
Mars retrograde and in a square ( conflict) to the planet Uranus in Taurus
( Begins May 10, peaks the strongest May 12-19 Peaks the strongest again July 28-August 6; and Peaks the strongest on September 17-22, 2018.)
It triggers confrontations, emergency measures, and can even trigger a sequence of events which leads to solar flares, earth changes, terrorist events, revolutionary events occurring in political/government arena and pushing transparency and truth.
What does this mean to you and me?
The volatile energy of this combination occurring as early as May 1, beginning to become strong on May 14-16, leading up to Mars' retrograde exact date, June 26, should have you concerned about your emotional calm and balance for one thing, begin a regime to meditate, Kriya Breathing, ( Chapter 8 ) looking objectively and calmly at all circumstances in your life during this time and take one situation at a time and not allow yourself to become impatient, irritable, frustrated, overcome with anxiety, intolerance and lose your cool.
Prepare with extra cash, check your car, computers, cell phones…make sure you have water, food, matches, lanterns, batteries and extra supplies and medicine. Do you still live in a place that needs fuel, wood, heating sources.
Having said all that, do the best you can, please do not worry. The positive of this cycle is a severe challenge and a sudden shift and mandatory awakening upon those situations and activities which should have progressed ages ago, into a more humane loving and intelligent world.
We want to be safe and prepared, JUST IN CASE. I'm not predicting anything physical occurring yet, this is a warning cycle change is coming, and I feel it will be severe. Maybe it will just be the exposure of even more unbelievable information coming out. That could be it. Wouldn't that be wonderful, and then what occurs after that, is the need to digest it all, and take action to correct the situations that have been hidden and corrupt for so long.
Because so many have evolved into higher more refined and responsible consciousness upon this world, where we truly do care for each other and give each other heads up via networking, communications, internet freedom, we could very well "hold the balance" for this shift so that it only occurs at an intelligence level, and not economic or physical.
Now, I want to lead you to another angle of this shift theme. It is a video from SuspiciousObservers channel that put out a Magnetic Reversal Pole Shift Video. I've watched this guy for years, and he is ALWAYS straight on, careful, scientific and does not woo woo everyone out with speculations to gain subscribers.
He isn't clear of this timeline, but I feel he would not warn us it's coming if it were in the far far distant future. This is paralleling the Uranus in Taurus Square the Mars in Aquarius Retrograde.
By the way, this May 13, 2018 disruption is full on all the way through September 24 2018.
Again, here are the most volatile dates:
Mars retrograde and in a square ( conflict) to the planet Uranus in Taurus
( Begins May 10, peaks the strongest May 12-19 Peaks the strongest again July 28-August 6; and Peaks the strongest on September 17-22, 2018.)
1. Magnetic Flip   https://www.youtube.com/watch?v=hcnPDFKCliU
2. Magnetic Pole Flips https://www.youtube.com/watch?v=rgE7rW7x-VU
3. Magnetic Pole Flips https://www.youtube.com/watch?v=zFqmuijfkTw
4. And Look! ABC  http://abc30.com/science/dont-flip-out-over-earths-magnetic-field-flipping/3052048/
Praeger Science https://www.youtube.com/watch?v=qZN2jt2cCU4
Bens' Website http://www.suspicious0bservers.org/
My last comment regarding all this change, is this: I feel and believe this will be gentle and manageable, and through our affirmations, prayers, handling our lifes' challenges as best as we can, we are going to sail through these cycles with grace and purpose.   I'm not worried, it's just my job to report when inspired. I promised you that.
Thank you for reading, and more to come…..Vondir, Christine
www.starfires.com
sirius@starfires.com
You may also like...
SIgn Up For Our Newsletter!