Neptune – Mysterious, Idealism, the Divine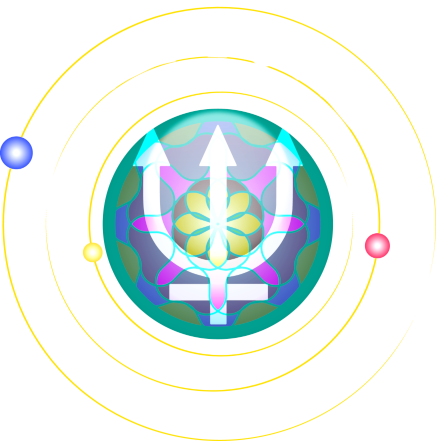 Where your Neptune is in your chart, creates an influence of the mystical and a sort of taken for granted magical influence. It will inspire you to believe anything will simply be easily achievable. The subtle waves of Neptune, show you, where you tend to be idealist, hopeful, mystical. Where do you believe in an ideal expectation or sort of take things for granted, they should be in your hands and easily acquired? There is a high loving energy with Neptune, a longing to live in a a world where the activity within this house of your Neptune is divine. It is so important for you to feel fulfilled here, almost as if it were some assignment or heavenly purpose needing to be mirrored down here on earth.
You will want to be on guard for illusions and projecting however. Be on guard for an overly active imagination, wasting away one's energies here, being ultimately disappointed in the situations, activities or people that show up in this house. Many times you most likely will be dealing with secrets. Are we naturally naive in this house? Or is it truly an internal belief of how something should materialize in our lives? So find where your Neptune is, what house it is in, and there you will attempt to spiritualize and idealize the meaning and all activities of that particular house. At the same time, if it is in oppositions and squares, and sometimes conjunctions, you are most likely taking care of some sort of old karmic condition, where you either allowed yourself to be deceived by a situation and/or person, or you did the deceiving to others, misleading them or withholding information, activities or items, in secret in your mind. With this sort of thing in our charts, which is actually common, find what houses the challenging aspect is, and vow to be honest, transparent and in integrity always here.
Neptune will inspire you and help you access a higher more ethereal dimensional world. It is responsible for grace in your life. It brings gifts, love, sweetness and healing. It is the ruler of the Zodiac Sign Pisces, and is associated with the 12th house.
Where Neptune is in your chart, will create a faith and dreamy acceptance of gifts, activities and circumstances within that house, what it represents for you. Find where Neptune is, and use this affirmation to uplift your Neptune, clear all Astral negative disappointments and confusion, all illusion, ambiguity, nebulousness, and deception, tendencies to have addictions, escapism and harbor entities.
" I call to the most divine illumination Angels and beings of light, to pierce right through all illusions,disappointments, unhappiness, frustrations and confusion regarding any situation which is distressing me, where there are challenges with certainty, honesty or clarity in that area of my life. I Am accepting truth, reality and deep insight into the motives and core of mysterious situations which could block my happiness and undermine my life, my thoughts and energies by keeping me tied to unrealistic expectations. I call for the Highest Neptune energies to fill my heart with inspiration bridging this world to the higher love and dimensions to heal and gift my life with precious opportunities, and I accept this done this hour in full power, Amen."
Replacing Neptune illusions and disappointments with visions of accomplishment, divine love and faith for yourself and others, is utilizing the divine Love nature of Neptunes' magical healing power of Love, to realize truly fulfilling dreams.
Tags Neptune
You may also like...
SIgn Up For Our Newsletter!