Capricorn Forecast 2017-2019
Capricorn Forecast 2017-2019
$19.98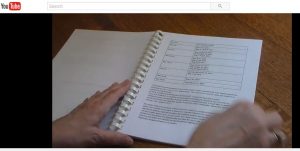 NEW  2021-2024 UPDATE IS COMING – PLEASE BE PATIENT.
Look inside the Sun Sign Forecast Here
Can you imagine holding a special map in your hands helping you plan your next two years? That is what an astrological Forecast is for! Cycle by cycle, month by month, trends come and go and you need to know if it is an incredible cycle for you to ride the waves or if it's going to be a challenging one, and how to navigate around it and wait until the better one returns. One cycle may be ending and a new one opening up. Regardless of what date your Capricorn Birthday was, you are shifting and growing into more of your true potential now and each report gives you plenty of cycles to track and look forward to. Each eBook is a rich two year forecast report for Capricorn Sun, including: musical meditation affirmations, personal video overview of the next two year theme, and I've included with each Report your own Worksheet to help each individual Sun Sign take advantage of this unique two year theme they are walking. This was specially designed for you, an extremely detailed worksheet with references, links and inspirations to better your life in every single way! Enjoy! Approx. 50 pages, with Ceres beautiful Capricorn Images as your Capricorn Symbol is included.
Save
Save
Save
Save
Save
Save
Save
Save
Description
NEW  2021-2024 UPDATE IS COMING – PLEASE BE PATIENT.
Your AmazingCapricorn Report for 2016-2017 includes: Meditation music: A meditation Music which is chosen for your theme for the next two years, Affirmation for your empowerment and clarity of direction; An introductory Video with inspirational message just for your personal theme for the next two years. Contains 50 pages approx. filled with reports on what is coming up in the next two years, specifically for your Sun Sign. Includes Eclipses Mercury Retrograde explanations, events affecting your Sun from Pluto, Neptune, Uranus, Saturn and Jupiter.  All Mars transits are mentioned with the exact dates, especially the Mars Retrograde cycle in spring of 2016 and the Venus Retro in spring 2017! The amazing worksheet created for you is truly the most packed to the brim worksheet including links, references, inspiration to get clear and motivated, health, organization, and self improvement ideas. It is specifically to help you to get "in tune" with your powerful theme for this cycle, so you don't waste any time. Hope you like it!
[/vc_column_text][/vc_column][/vc_row]