The Zodiac Signs -Twelve Distinct Forms of Expression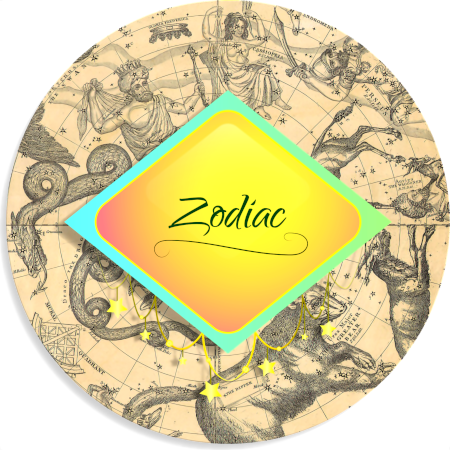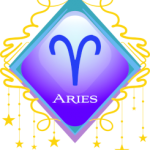 Aries is incredible fire sign ruled by the planet Mars. The energy, dynamic motivation and idealism inherent within this one sign, is incomparable to all other zodiac signs and so must be governed by mature control. To be immature and be born under this sign, is dangerous. Innocent enthusiasm with tremendous ability to inspire others towards taking action, or tantrums punishing behavior and excessive self absorption are choices in certain Aries lives.   More…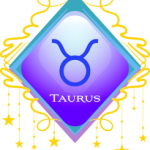 Taurus is Ruled by the planet Venus, and is connected to the 2nd house. The master overshadowing this strong sign is the Lord Buddha. Meditation, Mindfulness and Concentration and loving to be connected and obedient to the real higher self, versus the flitting and ego self, Maya. Taurus, your power of the Sun lies within your natural desire to accumulate the necessary tools, skills, knowledge, resources, things, food, money, property, businesses, talents, intelligence, physical abilities and building engineering programming capabilities in order to master this earth plane.  MORE…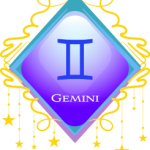 Gemini is ruled by the swift and multi versatile planet Mercury. The Sign is associated with the 3rd house of the mind and communication. Geminis sometimes naturally live in another dimension, skimming above some of the heavier activities of the earth plane. Sailing, flying, speed travel, at least in the mind, is compelling movement for the Gemini.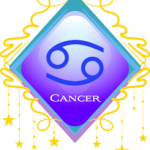 To be a Cancer is to experience the world around you with your feelings. The power of the Sun pouring through Cancer, intensifies emotions..Cancer has the ability to take action and make decisions based on the needs of others. Concern for others' security, you guard their lives by feeding, housing, defending. MORE…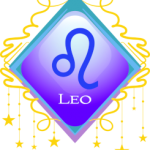 Hello Leos, and what an incredible opportunity to be born under this zodiac sign, the Suns' natural placement. Confidence, self respect, dignity and intense loyalty to one's children, loved ones, family, is the heart of the Leo.
At the center of this sign, is the power to delegate, order people around, give directions, organize events and family activities, perform well among one's friends, colleagues, family and professional public environment. MORE…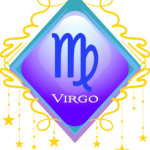 Work, work, work is the word usually in the Virgo's mind. Clean house, car, environment, office, body, laundry, everything must be in order, sanitary and perfect. Perfection is something Virgo's strive for. The perfect love, the perfect family, the perfect job, body, wardrobe and relationship. Virgo, can you appreciate your amazing vision to notice every detail that's out of place, and express the determination to put it in order, yet at the same time, realize humans are all imperfect and still of great value?  MORE…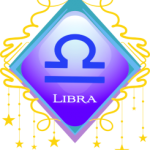 Libra, your best moments are when others ask your advice. Libra is suppose to be the sign of relationships, peaceful mediation, negotiations, helpful support towards others and a win win attitude. However, they seem to be better at giving advice, telling others what they should do, what they could be, how to solve problems and what to aspire to. When a Libra cares about someone their attention is focused upon that person..not the relationship, but the other person. "What and why are they doing what their doing? " MORE…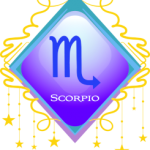 Scorpio, your mastery is shown in your ability to ferret out secrets and uncover the truth of everything. You are researching, investigating, shrewd and silent. You stand back and observe. Clear Seeing is suppose to be your highest gift, but you must check your personal feelings and preferences, desires and favoritism, ulterior motives, hidden agendas, deep desires and make sure always you are analyzing things for the most best and highest outcome for everyone involved. MORE…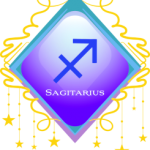 Sagittarius' Power – the ability to set one's site on an end goal. Through repetition, expanding one's belief " I can do this!", a vision can be realized. The athlete, the teacher, the life coach, sportsman, wilderness adventure and believing in a higher power, Sagittarius' faith is what creates a winner. Many Sagittarius fight darkness with an invincible faith and power resulting in overcoming of obstacles in life others can not comprehend. MORE..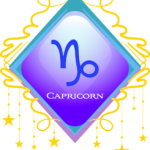 Capricorn is the Power Sign of all 12 Signs. A true Capricorn will want to create a system of progress within their life, their children's lives, their work environment and so forth. Organizing the activities, ambitions and plans for those they love is strong in them. Ambition, status, climbing the ladder so to say, is part of this energy. Taking charge of situations, and making them run well, accepting a responsibility to tackle big things, handle business dealings, concentrating upon building and maintaining an organization..  MORE…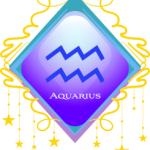 Aquarius, electricity courses through your mind and body. You are truly the stuff stars are made of. Your ability to think outside the box, and bring a clearer more advanced truth into any discussion makes you the most interesting person in the room. You are courageous in your manner of inserting insights into the group of friends. Creative, artistic, musical you love to be surrounded by those who share a common interest, sense of humor and genuine love for each other. Your natural drive is to have good friends. People who get you, you will never let go of. MORE…
Pisces, your power lies in your magical nature to bring understanding and helpfulness to those who are in the dark. Your inner nature works towards restoring faith in people all around you, so they can believe in a reason for being, a higher light and believe in themselves again. Your ability to remain objectively profoundly observant, then step in and contribute to the project. Your helpfulness is given to others where it is most needed. Ever sacrificing for an ideal outcome, an ideal dream or vision, an uncompromising display of beauty, honesty, integrity or design, you are willing to take the hit in order to make it known what you believe in and how you feel something should be. MORE …
Tags AquariusAriesCancerCapricornGeminiLeoLibraSagittariusScorpioSun SignsTaurusVenus in PiscesVirgoZodiac Signs
You may also like...
SIgn Up For Our Newsletter!